Generosity In Every Bite
We say life's for eating, and life's too short to eat bad bread. So we only make the good stuff. With the amount of time and care we take in baking, our bakers are crafting with generosity every day. Whether you rip it, slice it, or mop up the last of a soup with it, do what makes your tastebuds happy.
We're not just bread, we're Helga's.
---
A little generosity goes a long way
When you add Helga's to your day, you're sprinkling a little touch of generosity into everything you do.
After all, great meals start with Helga's.
Looking for inspiration, check out our recipes.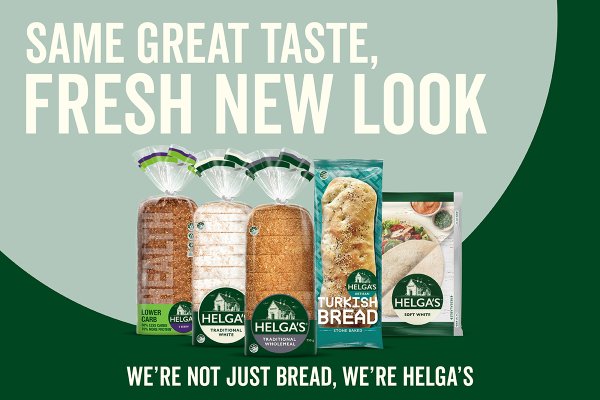 The NEW LOOK Helga's range
From traditional wholemeal and white, to gluten free and lower carb; we create bread and wraps that keep up with modern Australian lifestyles, while still delivering the same delicious taste you know and love.
Find your favourites or try something new.